Welcome to Trout Media
Design made
well.

beautiful.

with heart.

unique for you.

to tell your story.

to sell your product.

to get you noticed.
Uniquely crafted to tell your story
Trout Media is a full-service brand studio, focused on creating unique visual experiences that clearly and effectively communicate your story.
Upgrade your branding, and your bottom line
Logos, custom graphic design, & photography
Web design & SEO that helps you get found
Tools to connect with your audience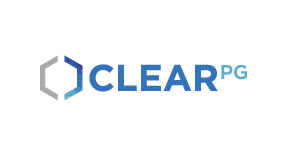 Trusted by
game changers

industry leaders

fortune 1 companies

startups

mom & pop's
A spectrum of experience across multiple industries puts you in good hands
Without a plan, your brand is missing it's full potential. We'll take the time to apply design thinking and extensive analysis to develop an effective strategy that makes your brand shine.
Your digital presence is arguably the most important representation of your brand, and a chance to fully control the connection to your audience. A user friendly and informative website will solidify this goal.
Brands are more than just a name—they're an identity. The right logo, business card, or website can be the difference between opportunity lost or gained, and we'll develop the assets needed to clearly communicate that.
A brand is never static, with an ongoing need for supporting graphics, photography, development and campaign rollouts. We will take your established brand and apply it to a wider swath.
What they're saying
I've had the opportunity to work with a lot of incredible individuals and companies, and they have some nice things to say.
"I've worked with many designers, and Zac stands out. He is a versatile thinker, and he's skilled in getting to the essence of a design concept and guiding a group to consensus."

Sarah King

Communications & Marketing Professional
"Zac's work is always on the cutting edge of design and his creativity is matched by his uniqueness of approach."

Charles Davidson

Director, ForgottenSong / Washington, D.C.
"Zac provides beautiful and meaningful designs that communicate the brand message in a clear and purposeful way. He takes the time to get to know his clients in order to infuse their personality and identity into each design he creates."

Katie Scott

Principal & Owner, Desert Fire Communications / Abeline, TX
"Zac produced a business card for me that stands out in Napa Valley because it is well crafted and feels good to the touch. He is a genius."

Doug Ernst

Public Relations Consultant, Doug Ernst & Associates / Napa, CA
"Zac's wheelhouse is broad, his focus is top-notch, he stays mindful of budget and strategy, and he is not afraid to think outside of the norm to provide clients with recommendations and solutions to their visions."

Whitney Gaines

Founder & CEO, Gaines Elevate Group / Austin, TX