There's a new kid on the block of the apparel industry, and they're changing the game.
Started in 2018 with just an idea and ambition, LIVSN Designs is now the pant of choice for countless people in the outdoor industry, as well as your average appreciate-r of a good pair of trousers.
"LIVSN creates versatile, well-made clothing for people who value experiences more than stuff." That brand mantra holds true when you take a look at the vast array of well-built features, sustainable manufacturing processes and a return policy created to keep pants on people and out of landfills.
When their CEO approached Trout Media to help refine and improve his lookbook design, we meticulously looked over every detail searching for ways to make it stand out from the crowd — and to accurately reflect the quality of the products inside.
This new lookbook design has helped the company continue to put their best foot forward while growing their brand reach. LIVSN has since raised over $500,000 in seed funding to propel to them to the next level.
Layout Design
Brand Support
Asset Development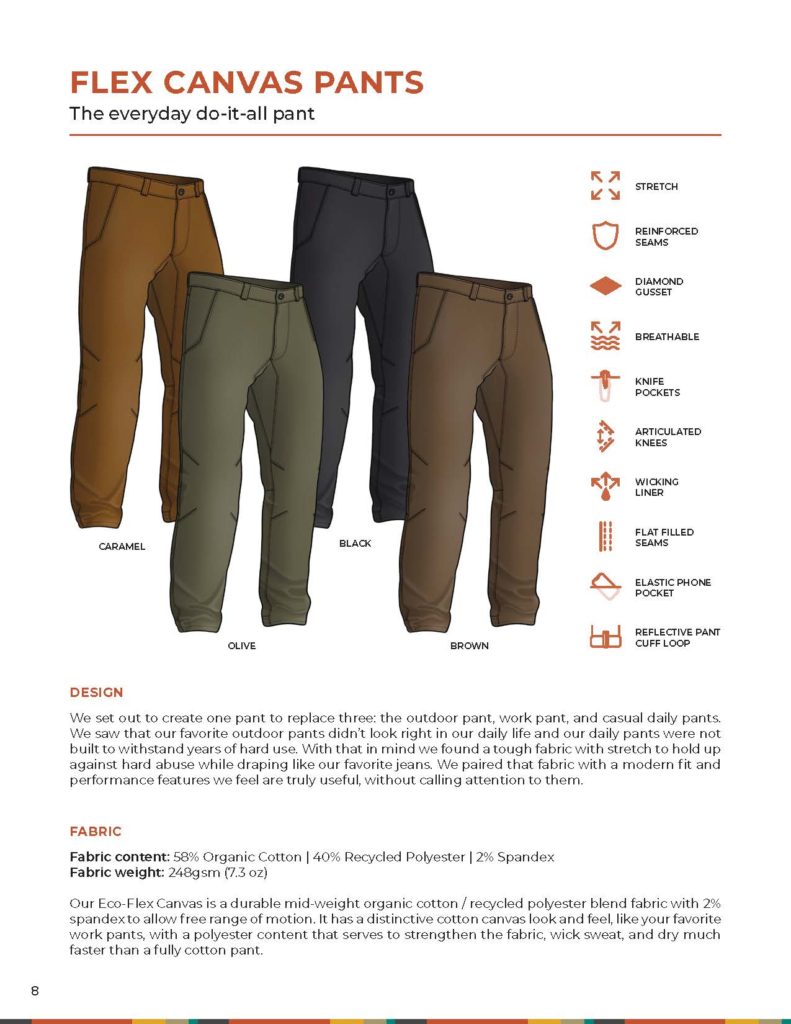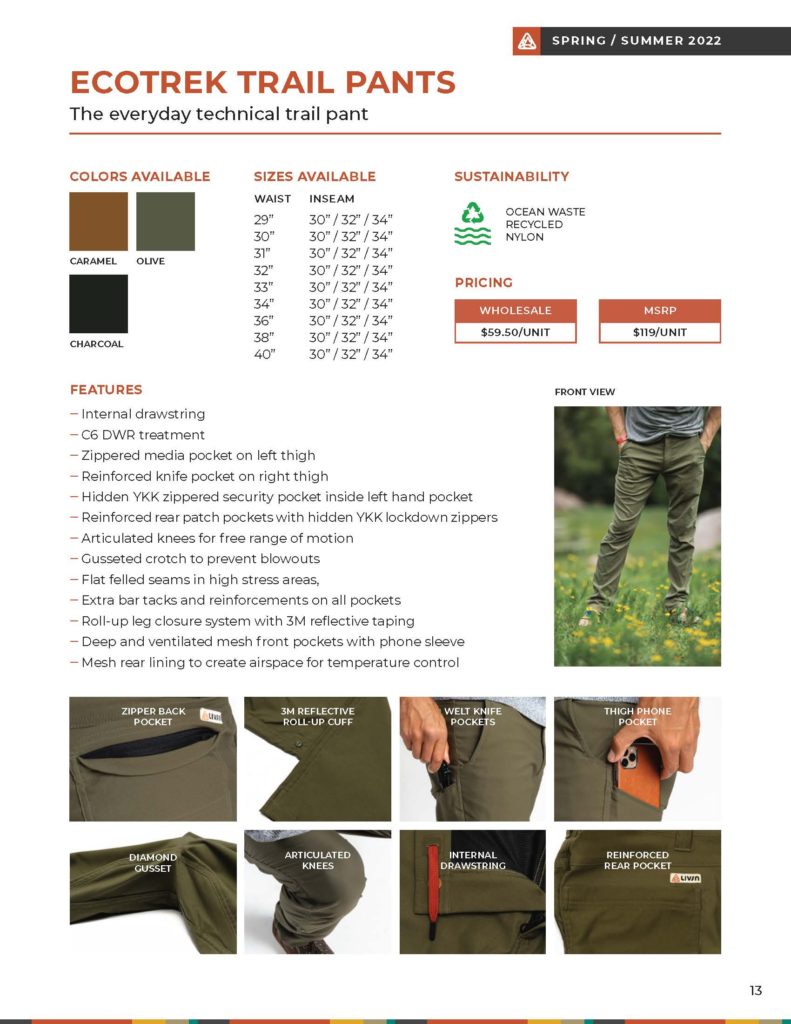 In just under 4 years, LIVSN has created a cult following of its flagship product, the Flex Canvas pant. Over 20 publications (outdoor industry and beyond) have named the Flex Canvas pants on their list of top pants for travel, hiking, climbing, and more. They have had wild success, and the goods keep coming.
Even as LIVSN sells exponentially more products year over year, they continue to keep their care for the environment at the core of what they do. Through green materials, durability & repairability, timeless design, and social responsibility in the corporate space they have helped lead the charge on sustainable efforts in the apparel industry.
"When it comes to versatile, durable, and comfortable outdoor wear, you can't really get much better than the LIVSN Flex Canvas Pants."

John Perino

Senior Editor, Men's Journal